A Calendar of Resiliency Practices
Make it a great year with these twelve brilliant ideas to build your resiliency to life's challenges
Maybe it's been a long year, and you want next year to be better. Or perhaps you anticipate a challenging year and want to proactively build in some energy-enhancing practices. Whatever your need, you're sure to find ideas in this inspiring list of resiliency-building practices. Try one or try them all! Download your own personal calendar!
---
Click here to download your free Resiliency Calendar
---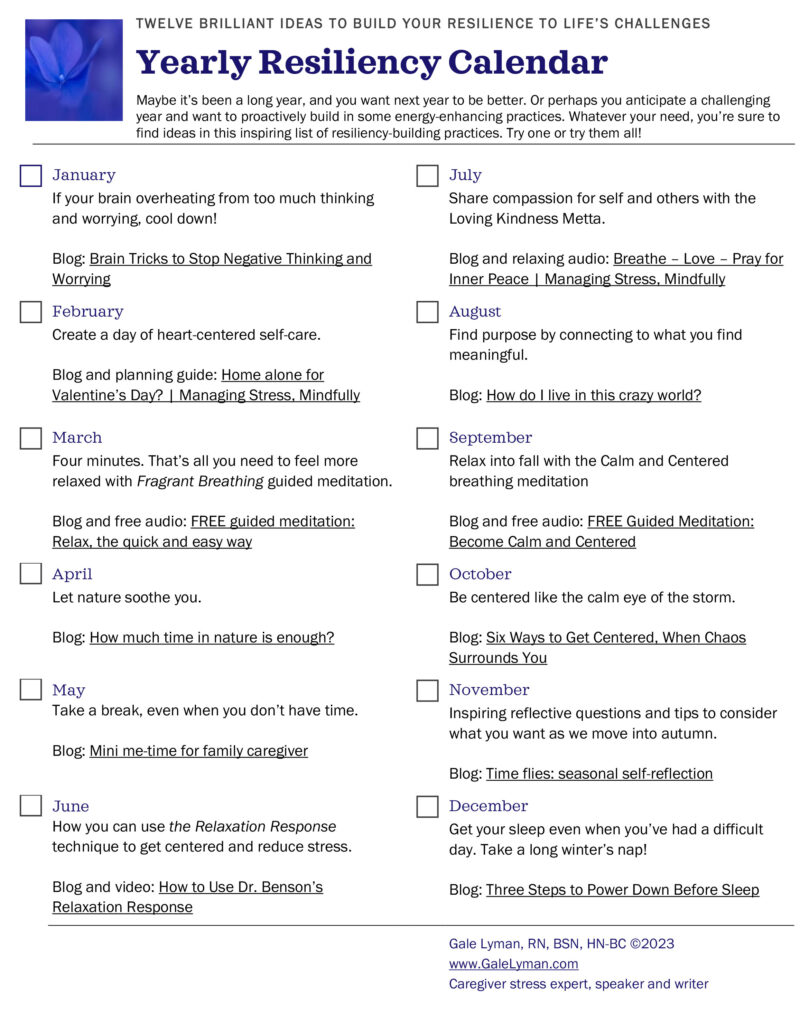 ---
Share this post with your friends and colleagues!
---