How to Manage Stress, Mindfully
How to feel energized instead of exhausted
The demands of nursing are great on your body, mind, and spirit. If you feel like your work takes a lot out of you, no wonder!
You are not alone. the American Nurses Association reports that 51% of nurses feel overwhelmed, and 48% are anxious, unable to relax, or irritable.1 JAMA reports that 21% of healthcare workers have considered leaving the workforce and 30% considered reducing hours because of Covid-19 stress.2
Practicing effective stress management can make the difference between feeling exhausted and energized.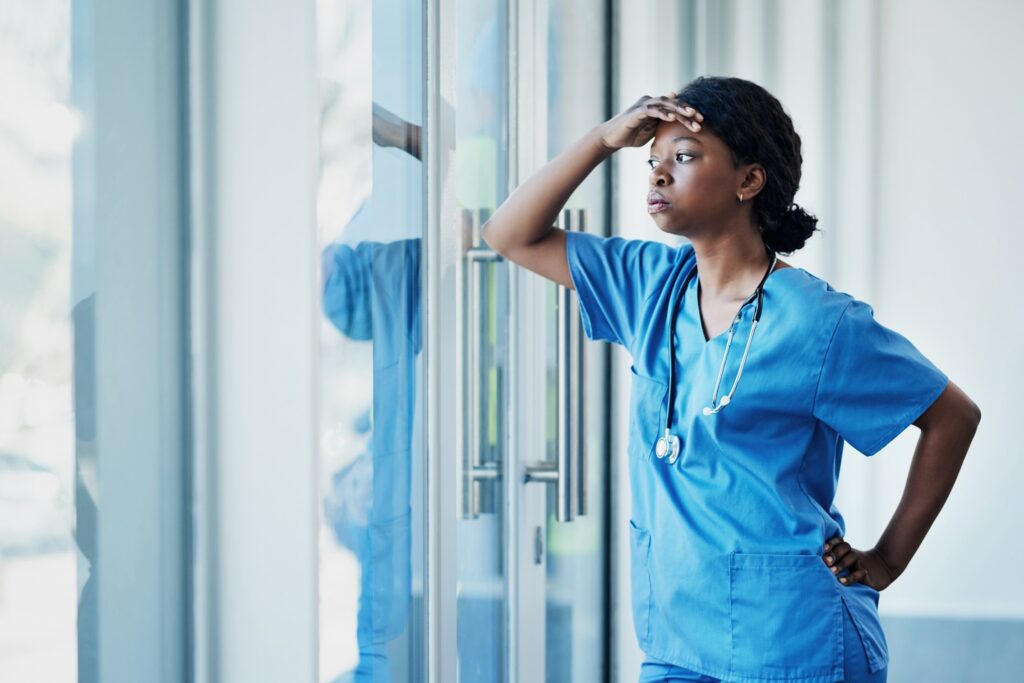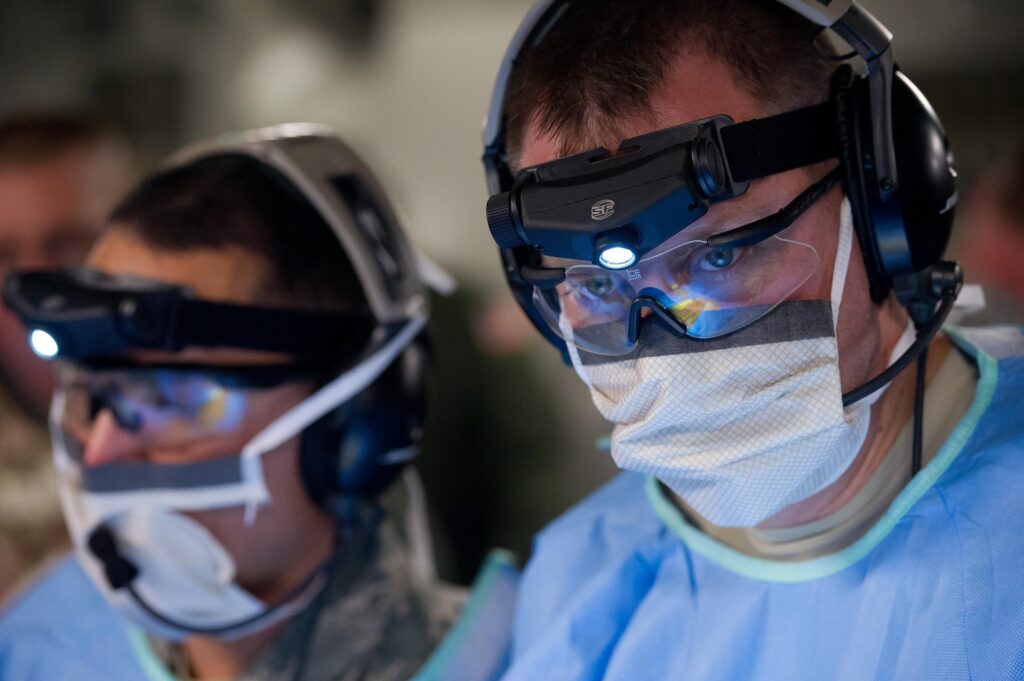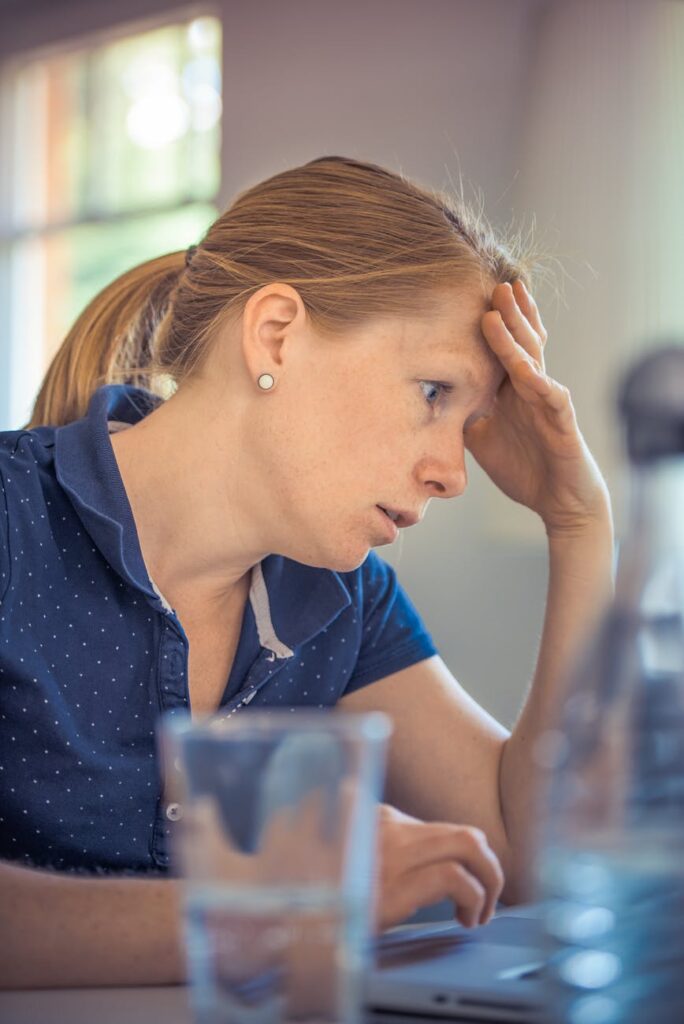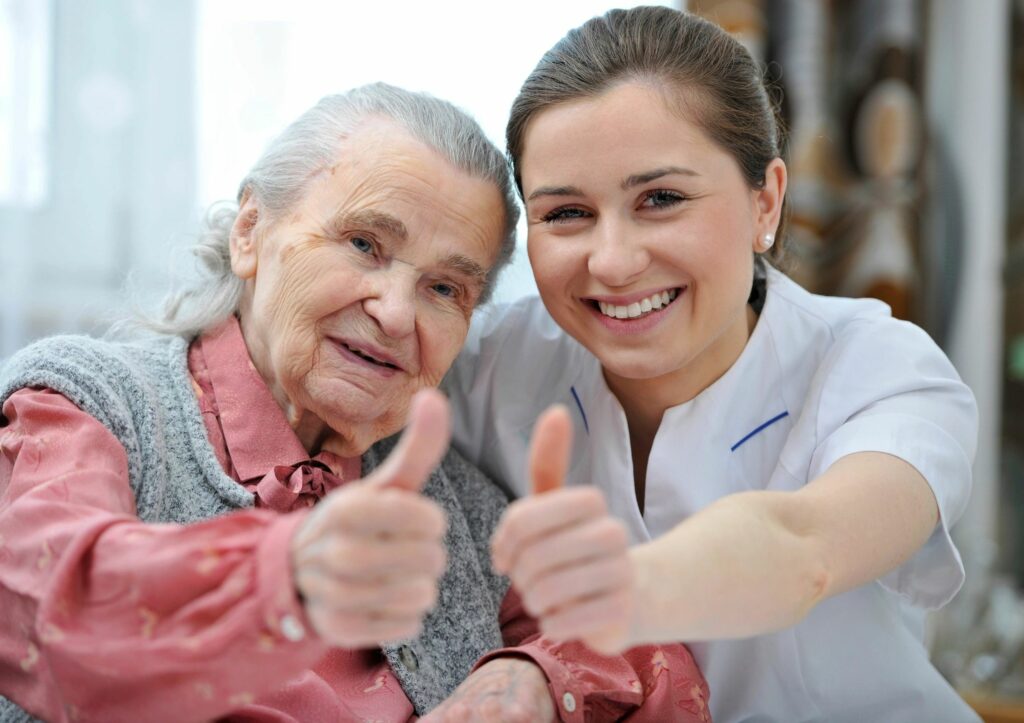 How to find time for stress management
You are already busy, so how can you find time for stress management?
If you really want to release stress and restore your energy, you have to successfully implement stress management. It's just like you tell your patients – knowing what to do is one thing.
The hard part is finding a way to successfully do what you need to take care of yourself. No worries. Managing Stress, Mindfully will teach you how to find time and how to use that time to get the best outcomes.
Here's the secret to restoring your energy:
Use timely, frequent, mindful and meaningful stress management interventions ideally matched to the situation you find yourself in. That takes assessment, planning, and then evaluating what works.
Here's the secret to finding time:
With your busy life, you have assess, plan, and do stress management quickly, just as you do when you are caring for your patients. You'll learn how in Managing Stress, Mindfully, from a nurse who knows what's realistic.
The vital skills you need are:
(1) How to find time, (2) How to expertly choose the right stress intervention, and (3) How to apply stress management interventions to get the maximum outcome
Managing Stress, Mindfully will give you these skills, and lots of stress management interventions too!
HOW?
Managing stress, Mindfully reveals the 5 secrets of exceptional stress management, and shows you how to implement them. Each of these secrets will advance your ability to expertly find time, choose and use stress solutions with maximum outcomes.
---
Nurses, manage YOUR stress, mindfully!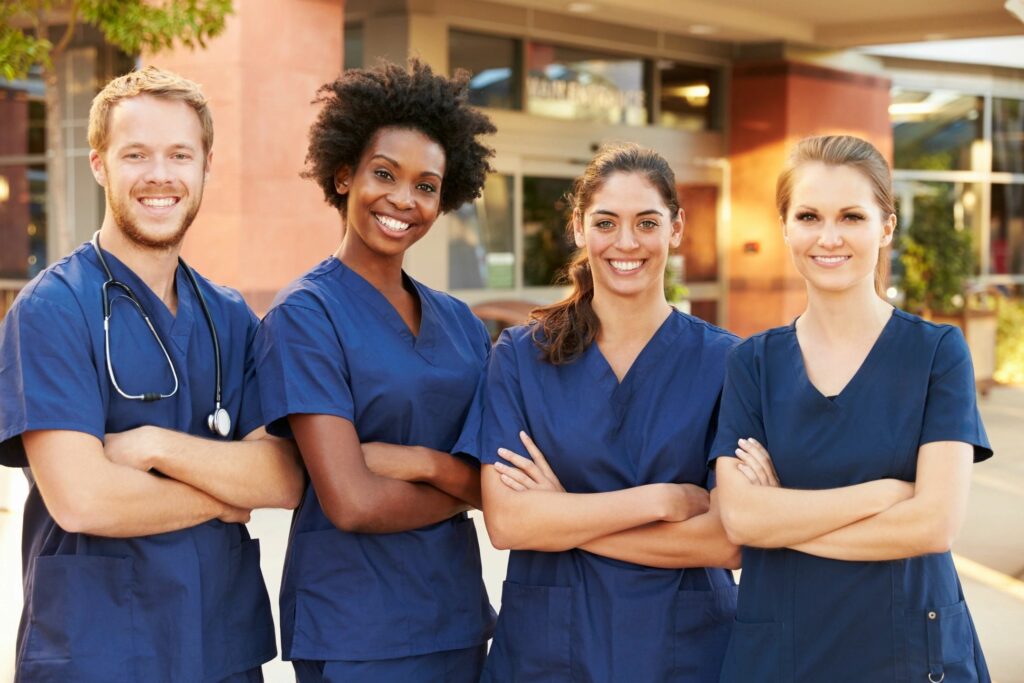 Why? So you can

Enjoy your life
Weather the demands of the current healthcare environment
Be able to adequately care for patients
Feel energized instead of exhausted!
Praise
"I learned actual concrete steps for well-being."
"I gained more focus on self, mindfulness, and presence."
"Great ideas to boost my stress management practices during this crisis."
"Lots of take-a-ways."
"When I do more stress management, I have more energy."
---
Share this program with your colleagues!
---
Course Content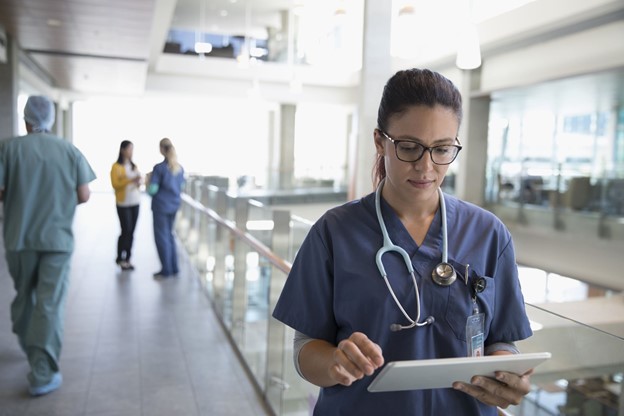 The promise of Managing Stress, Mindfully: Advanced Stress Management for Nurses is to show you how you can expertly find time, choose and use stress solutions with maximum outcomes. The course content will build upon your existing stress management expertise emphasizing self-care and also including clinical applications for your family, your colleagues, and your patients.
There are five secrets to expertly finding time, choosing and using stress solutions with maximum benefit. Each of these secrets is comprehensively presented in a video lecture illustrated with anecdotes and exemplars from other nurses, followed by a video workshop that moves directly into how you can apply what you have learned. Take-aways include two eBooks. Action steps, reflective questions, and engagement opportunities with other attendees and with your program leader facilitate your experience of integrating what you have learned.
Enroll in Managing Stress, Mindfully to learn
How to find time for stress reduction
After diving deep into four creative tactics, find time for stress management in your busy day
Reduce stress by making everyday activities mindful, at work and at home
Create a plan for how you will manage stress with frequent stress interventions throughout your busy day
How to expertly choose the ideal stress management intervention
Quickly yet mindfully assess your stress level.
In seconds, consciously pick & apply the ideal stress solution to reduce your level of stress.
From a vast list of stress reduction tools and stress management strategies, select your favorites to apply at work and beyond.
From six evidence based categories, choose resilience habits that help you bounce back from stress.
How to use stress solutions with maximum benefit
Access the power of intention, mindfulness, and motivation to effectively practice stress management throughout your day.
Quietly utilize stress management interventions you can do with no-one else realizing
Enhance your ability to be present by keeping your whole self strong and centered with resiliency practices experienced during the video lessons.
Make the secrets you learn become habits for life with expert health behavior change techniques
Do no harm with need to know information about providing stress management interventions within a nursing care plan
Consider how stress solutions can help you with patient care
Apply the concept of emotional contagion by rapidly reducing the stress of those around you.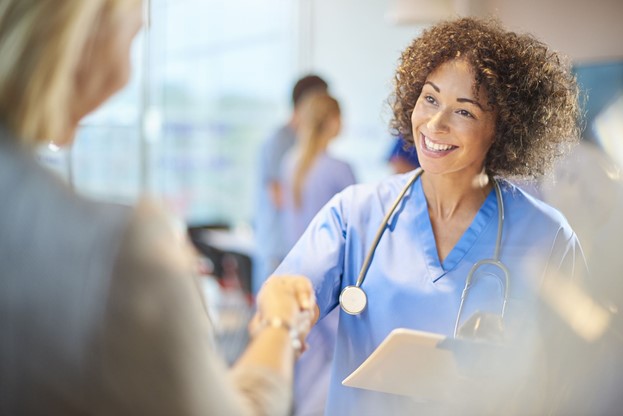 Especially for nurse leaders:
Use tips from experts to

Create an environment in which people look out for each other
Build a resilient work team
---
About your program leader, Gale Lyman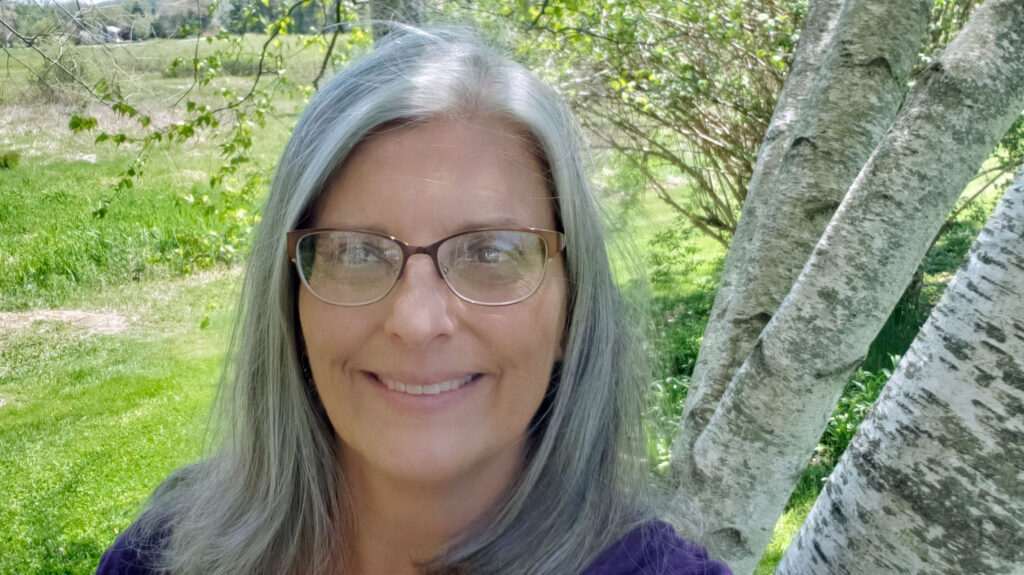 Gale Lyman, RN, BSN, HNB-BC is a board certified holistic nurse, active with the American Holistic Nurses Association, and a member of many nursing and caregiver organizations. In 2000 she founded TLC (The Lyman Center) which evolved into an online source of caregiving wisdom, creative solutions, and stress relief tools. Prior to TLC, Gale started and managed the C.A.R.E. health and wellness program serving 8000 employees of a national case management company, the vast majority of who were nurses and physicians. A 2005 grad of the Integrated Healing Arts Program, she continues to serve BirchTree as a faculty advisor for holistic nurses. Gale is a passionate supporter of caregivers and seeks to be an inspiration for the well-being and transpersonal relationships that are possible when a caregiver is centered and relaxed. Learn more and find lots of stress solutions at www.LymanCenter.com.
---
What you get when you enroll in
Managing Stress, Mindfully: Advanced stress management for Nurses
This comprehensive, expert level program includes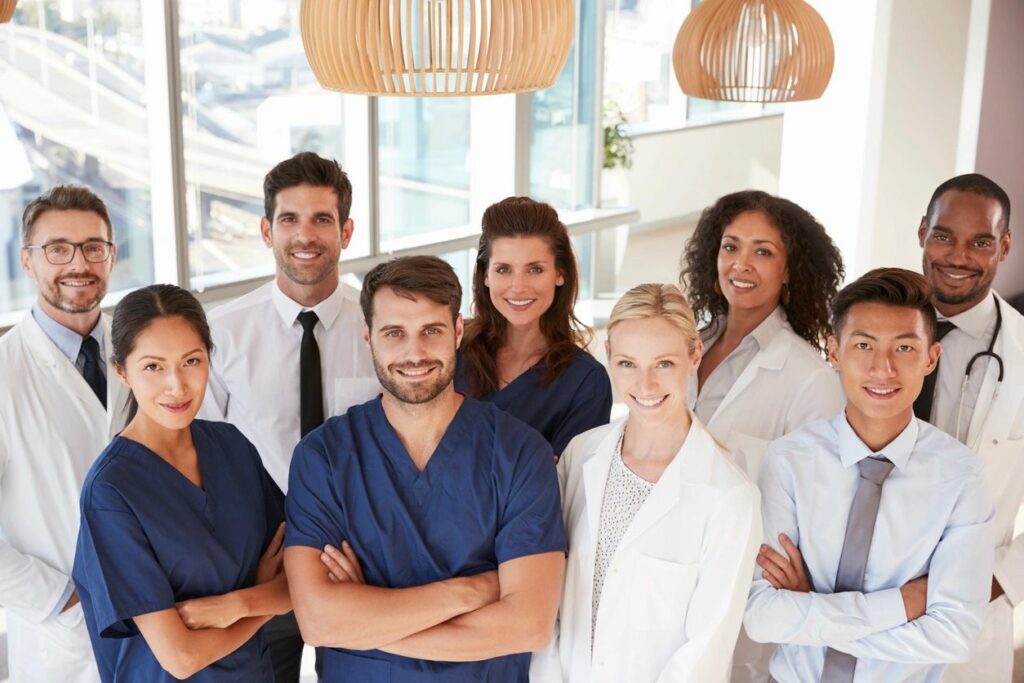 12 video lessons you watch at your convenience during your 2 months of program access. Each video lesson is less than 1 hour. Total viewing time: 8 hours, 22 minutes
eBook: Five Secrets to Expert Stress Management, for Nurses to download or print (107 color pages)
TLC's report: Stress Solutions: 100+ Tips for Nurses by nurses and other experts to download or print (24 full-sized color pages)
A one-on-one telephone or zoom appointment with your program leader to discuss program content and its application to your life, and to cultivate a professional relationship with your program leader Gale Lyman
Question and answer access to your program leader throughout the program, via email
Two worksheets that organize your personal stress management plan and consolidate the actions you'll want to take going forward
Engagement with other attendees, at your discretion, via an easy to use comments section for each lesson
Reflective questions, discussion questions, and action steps designed to make what you are learning meaningful to your life
Guided centering exercises to begin each lesson
A vast list of stress management interventions
Inspirational quotes from successful nurses
Tips for nurse leaders
An extensive list of resources and references
Two full months to access program materials online, at your convenience
Certificate of achievement upon completion of both the program and your program evaluation
---
Program Schedule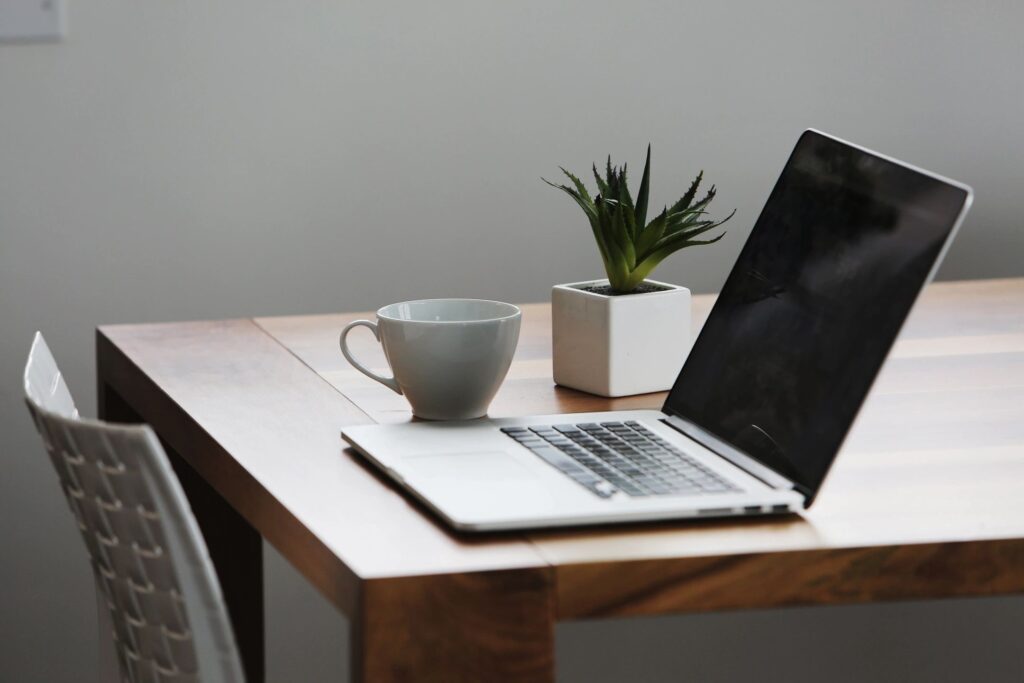 Enrollment begins 08/03/2021
Enrollment ends 09/30/2021
Course access begins 10/01/2021
Course access ends 11/30/2021
You'll have 2 full months to access program materials on-line at your convenience. You may choose to view the video lessons according to any schedule you like. Program leader Gale Lyman recommends a five week schedule, less than 2 hours a week, allowing you to experience the new knowledge you gain from each of the five secrets to expert stress management.
5 weeks, less than 2 hours each week – recommended

Week One: lessons 1-3, 97 minutes
Week Two: lessons 4-5, 75 minutes
Week Three: lessons 6-7, 102 minutes
Week 4: lessons 8-9, 112 minutes
Week 5: lessons 10-12, 116 minutes

OR, consider this two day schedule:

Day 1: lessons 1-7, 274 minutes, 4 hours, 34 minutes
Day 2: lessons 8-12, 228 minutes, 3 hours, 48 minutes

OR, less than 2 hours a day for 5 days:

Day One: lessons 1-3, 97 minutes
Day Two: lessons 4-5, 75 minutes
Day Three: lessons 6-7, 102 minutes
Day 4: lessons 8-9, 112 minutes
Day 5: lessons 10-12, 116 minutes
---
Nurses, take the next step
to reduce stress and protect your energy

Sorry! Enrollment in this course closed on 09/30/2021. If you'd like to receive notice when this course is offered again, please email us at [email protected].
Join the waiting list
If enrollment has ended for this cohort of Managing Stress, Mindfully, you are invited to join the mailing list. We'll notify you when a new cohort is forming.
Terms of Use Agreement
TLC, The Lyman Center and Gale Lyman provide general and educational information about health and wellness. Content, services, or products offered by Gale Lyman and The Lyman Center (TLC) do not provide medical advice, diagnosis, treatment or services to anyone. Always seek the advice of your physician or other qualified health provider about wellness, health and medical problems. If you have questions, visit the full Terms of Use Agreement at Lymancenter.com. If you accept these terms, continue on.
Copyright 2020 by Gale Lyman and The Lyman Center. All rights reserved.
Frequently asked questions
How do I purchase/enroll in Managing Stress, Mindfully?
How do I access Managing Stress, Mindfully after I have purchased it?

Answer: Simply visit www.LymanCenter.com, choose "Sign In" from the menu, and use the email address and password you chose during enrollment. Also, you'll receive an email receipt and links to your program.

How do I contact Customer Service?
Sources
1 Pulse on the Nation's Nurses COVID-19 Survey Series: Mental Health and Wellness (nursingworld.org)
2 One in 5 COVID-affected health workers weighs quitting: study | CIDRAP (umn.edu)