Daily Deliveries of Stress Relief
How to set up daily reminders with stress management interventions that make you feel "ahhh!"
Stress management challenges
I don't have time for stress management!
Who does? And yet, if we don't reduce and release the enormous amount of stress on our bodies, minds, and spirits, we could be crushed by it.
In researching my course, Managing Stress, Mindfully, I learned that two significant challenges to reducing the effects of stress are (1) remembering to use stress management interventions (SMIs) before stress levels are off the charts, and (2) finding the time for SMIs. The course dives deeply into this topic, with lots of tools, insider info, and the five important secrets to successful stress management. If stress is draining your energy, sign up for the course! If you just need a quick new idea, read on to discover how to receive daily reminders with quick stress management interventions, often for free. I'll show you how to tap into the power of email and social media.
Stress solutions
I've found that when healthy behaviors become part of my routine and especially if what I need is immediately available, I am more likely to take care of myself. For example, with a water bottle sitting on my desk I drink more water and am better hydrated. Similarly, if stress management interventions are delivered to my in-box, I'm more likely to use them!
Stress management interventions, delivered daily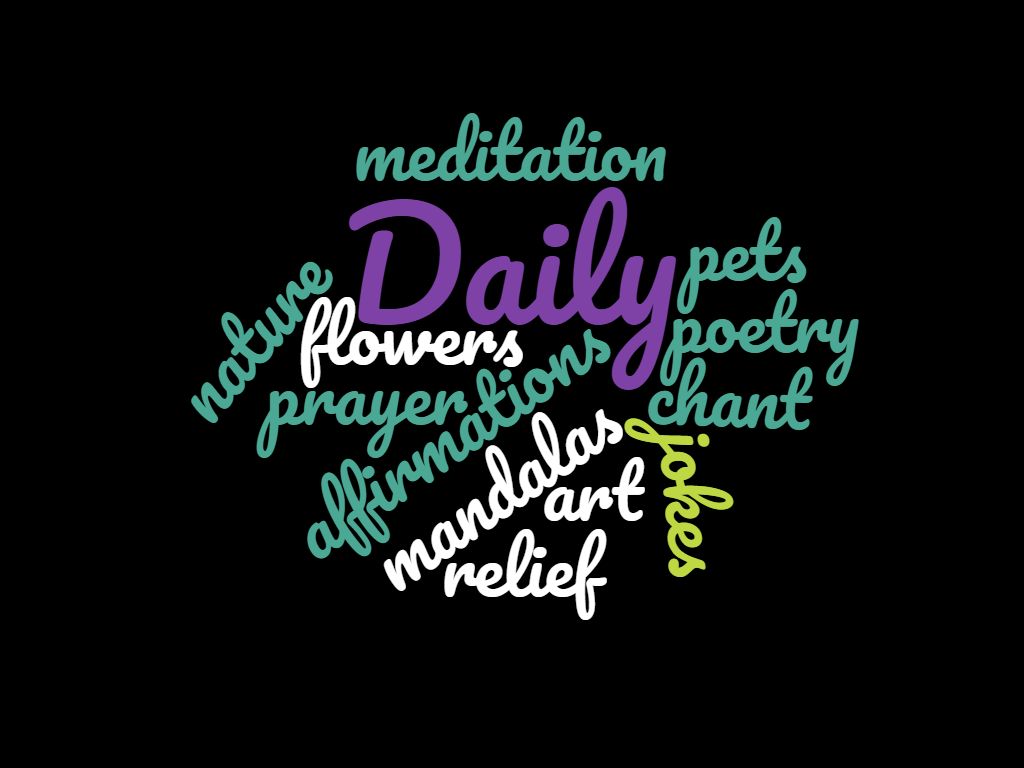 What kind of emails and posts work as SMIs? You can choose from a variety of approaches.
Nature photos that make you feel "ahh," like a lovely landscape, flowers, satellite photos of earth, or telescope photos of space
Stress management apps or spiritual apps that deliver a daily reminder. Examples include mandalas, meditation, prayer, chant, and more.
Humor – memes, jokes, funny stories, cute pet videos
With an abundance of social media and web programs that provide daily emails, posts, tweets, and more, in just a few moments you can arrange for ongoing daily stress breaks delivered right to you. The choices really are endless – choose something that makes you smile, gives you an 'ahh' feeling, or diverts your attention briefly to something meaningful for you.
Here's a few dailies for you to peruse. A word of caution – privacy policies and the desire to sell you something varies greatly, so read the fine print before sharing your personal contact info! (PS. Neither TLC nor I receive any benefits from the sites shared.)
Stress relief emails
The Academy of American Poets offers a daily email with a 'poem-a-day' featuring contemporary poets.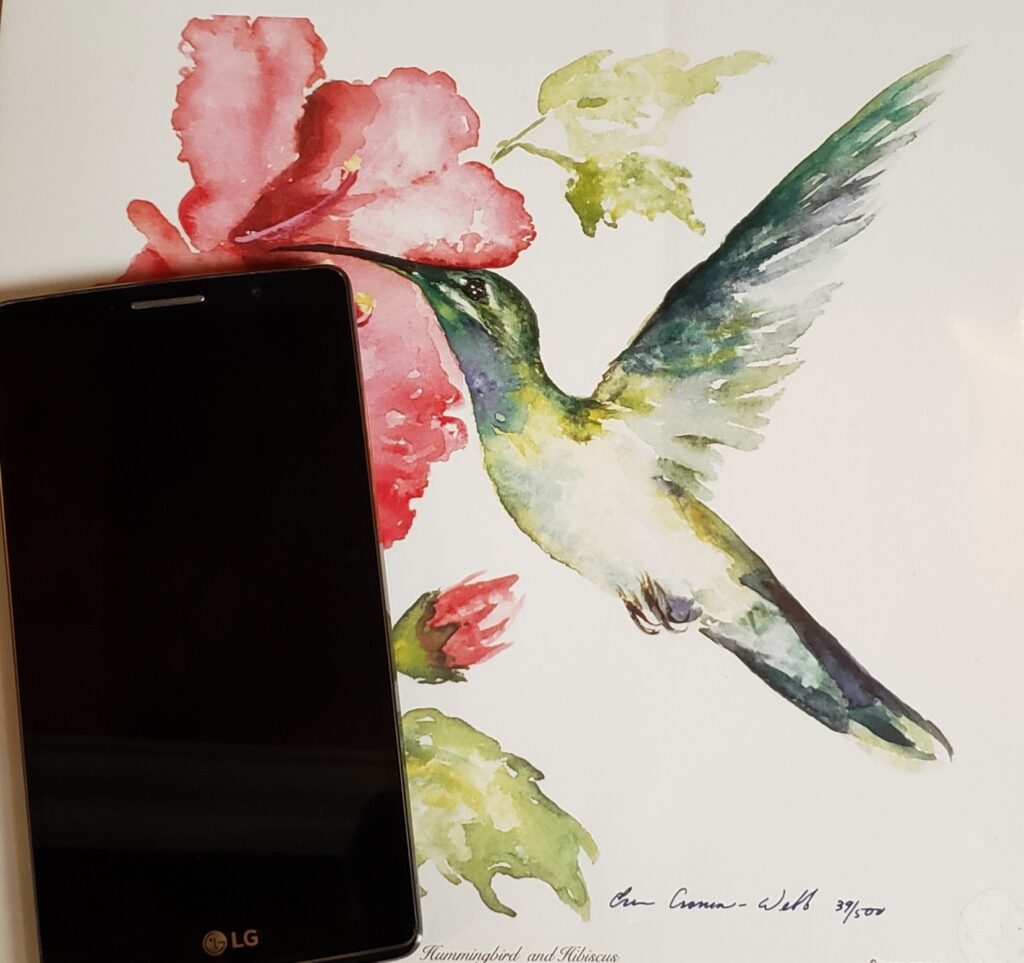 poets.org | Academy of American Poets
Hay House offers daily affirmations from the grand-mama of affirmations, Louise Hay.
Daily Affirmations & Positive Quotes from Louise Hay
Daily Art Magazine offers a different piece of visual art.
DailyArt app – your daily dose of art (getdailyart.com)
Fine art photography images are emailed daily by "Your Daily Photograph."
Social media stress relief
National Geographic shares a variety of posts including science and photography from around the globe.
(9) National Geographic | Facebook
The Museum of Fine Arts in Boston posts a variety of art examples and related posts daily.
(9) Museum of Fine Arts, Boston | Facebook
Insider tips
Here are some insider tips to save you time as you look for 'dailies' that interest you.
Social media:
A quick Facebook search using the word "daily" resulted in a long list of options, from daily inspiration, horoscope, affirmations, quotes, meditations, and religious services. (Also, daily coupons which you may or may not be interested in!) Other search terms you can try in Facebook: daily humor, daily photograph, daily pet, daily song challenge, and more.
Search engines
Searching for the word "daily" tended to result in daily news services. My best advice is to get specific with lead phrases such as "Receive daily ____" or "Free daily _________." Examples include "Receive daily inspirational quotes" or "Free daily humor." Free daily prayer, free daily quote, and free daily art resulted in a good variety of choices too.
Smart Phone Apps
Searching was easy peasy, but possibly overwhelming. A quick Play Store search using the word "daily" returned several pages of options. Getting specific will help here too, for example, "Daily pet photograph."
Use stress management interventions often
The secret to managing stress is to use timely, frequent, mindful and meaningful stress management interventions ideally matched to the situation you find yourself in.

–Managing Stress Mindfully
Hopefully, this simple idea will get you started down the path of using stress management interventions often. Doing so will go a long way towards clearing stress before it does any further damage to your body, mind, or spirit.
And if finding the time to practice stress management interventions is a challenge, as I mentioned, I have a course for that! Managing Stress, Mindfully helps you to expertly choose, find time, and use stress solutions with maximum outcomes. Expert content, experience based webinars, practical tools, and five stress management secrets ensures you will find the time to use what you learn!
In peace, Gale
Related Links