Nature's Peace During Covid-19
Day 200: the Nature photo challenge
Nature nurtures, heals, builds resilience, sooths souls and calms brains. I have never needed that more. So far 2020 is a year of uncertainty, fear, fatigue, isolation, and on the other side of the coin there's creativity, digital connectivity, inspiration and personal growth as people step up to cope.
In order to find something to share with you I need to really pay attention to nature. For the past 200+ days this simple act of attending to nature and the anticipation of seeing what you share with me has been a blessing and a lifeline. Thank you. 2020 isn't over yet, nor is this crazy marathon we're running. Let's keep going together in nature's peace.💗
The Nature Photo Challenge
The Nature Photo Challenge began on my personal FaceBook page in March 2020 to cope with the stress of Massachusetts's Covid-19 Stay at Home Advisory, which for our household began just when our personal stay-at-home-after-heart-surgery was going to be lifted. Hence, we've been homebodies for the entire 2020 year. Without the healing, sustaining, resilient power of nature, I can't imagine what the state of our well-being would be.
The challenge is two-fold. I need to post a newly taken nature photo daily. My followers can share their photos in the comments or start their own photo challenge on their page. Photos can be taken in the yard, while on walks, through the window, or from a moving car. Most important, of course, is to stay safe and social distance. Remarkably, we've kept this up for 200+ days.
Hunker Down Again
As we move into the autumn and winter seasons, my family plans to stay safe, hunker down and hibernate. I like the idea of winter hibernation, only coming out on those glorious New England winter days with bright sunshine, cerulean blue skies, and no ice on the paths. However, this year I'll at least need to look out the window or go for a walk to meet my daily photo challenge. That's much healthier for a human than hibernating.
Soothing social isolation with nature's peace
Although the spring and summer weather hasn't always been conducive to outside social distanced get-togethers with friends, most of the time nature has embraced our gatherings. In winter, we'll move the soup and chat luncheons out to the deck when the sun shines, and dust off our snowshoes when the snow piles up. But realistically, gathering in-person outside with friends and families is not as easeful in the winter as it is in the fairer seasons. The winter months can be lonely and isolating, even without a pandemic. I anticipate tapping into nature's peace will be even more essential as we go forward into the darker, colder months.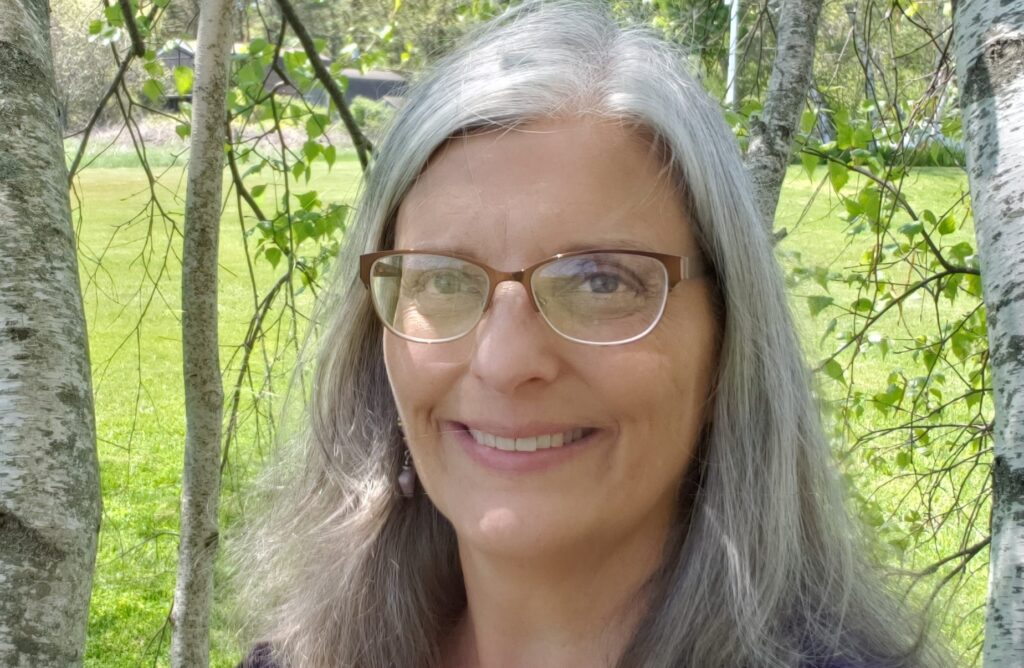 Nature is healing. If you'd like to read more about nature healing and well-being, at the end of the blog are some links to literature that delves deeper. How do you tap into the healing power of nature's peace?
In peace,
Gale
Links
The Effect of Reflective Garden Walking on Adults With Increased Levels of Psychological Stress. Link: J Holist Nurs.
Garden walking for depression: a research report. Link: Holist Nurs Pract.
Effectiveness of horticultural therapy: a systematic review of randomized controlled trials.
Interaction with indoor plants may reduce psychological and physiological stress by suppressing autonomic nervous system activity in young adults: a randomized crossover study. Link: J Physiol Anthropol.
Primary-care based participatory rehabilitation: users' views of a horticultural and arts project. Link: https://pubmed.ncbi.nlm.nih.gov/22520790/