Soothe Yourself with a Blink of your Eyes
Yet again, my eyes drift away from my computer screen to gaze out the window. The grass is emerald green, the sky blue with puffy clouds, and the trees are budding. It's a classic and stereotypical spring scene in New England. Even so, I feel my ocular muscles relax and my shoulders lower into place.
Hit the pause button on stress
I'm a big advocate of taking stress pauses during the day. During a stress pause you can check in with your body-mind-spirit to see if you need anything; perhaps a restroom break, a gentle muscle stretch, or some water? During a stress pause, you can take a moment to center yourself or do a quick stress management intervention. My stress breaks only take 30 seconds to a minute or two, and go a long way to preventing the exhausted, washed out feeling that can happen by the end of a long day.
Give your eyes a break too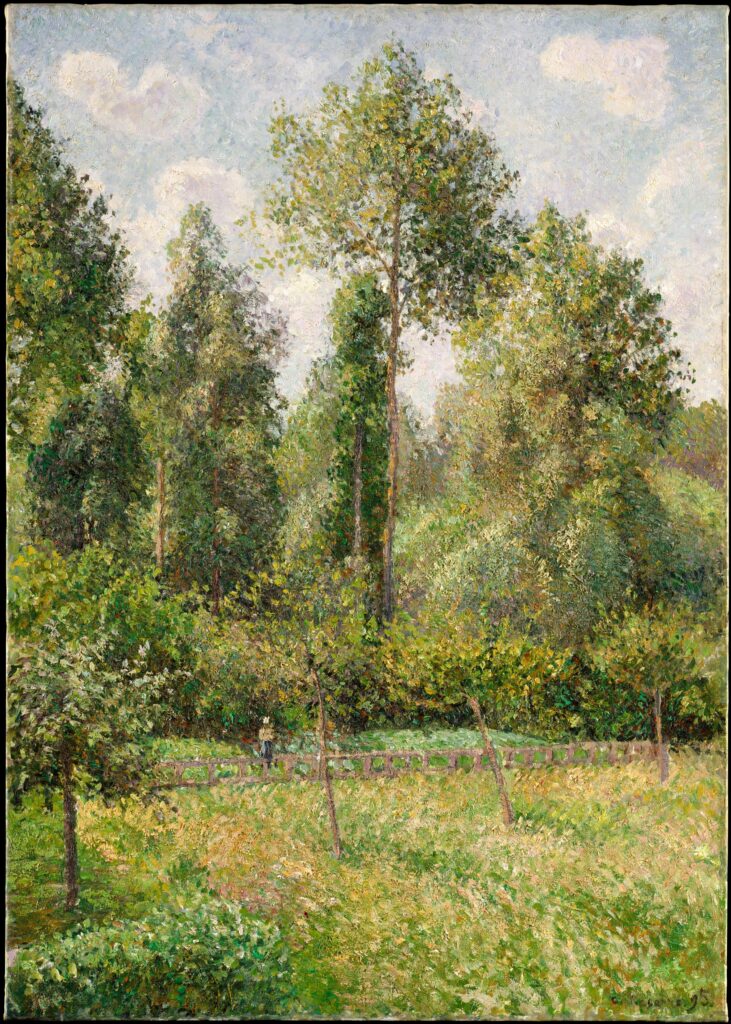 If you are on a computer for more than 20 minutes, your eyes also need a stress break. Call it eye strain, digital eye strain, or computer vision syndrome; if you gaze at a computer, tablet, or phone screen, you might be experiencing it. The American Optometric Association recommends resting your eyes throughout the day. "Rest the eyes for 15 minutes after two hours of continuous computer use. Also, for every 20 minutes of computer viewing, look into the distance for 20 seconds to allow the eyes a chance to refocus." The Mayo Clinic offers an easy guide, the 20-20-20 rule. "Every 20 minutes, look at something 20 feet away for at least 20 seconds."
What do you see?
If you are going to look off into the distance every 20 minutes or so, get the most out of your time by gazing at something that will remind you to center yourself, or something that will make you smile, or something that will give you that 'ah' feeling and help you briefly relax. Is there a window you can gaze out? If your view is dreary, can you hang a prism or light catcher in the window? Can you give yourself a smile by hanging a pretty picture or photo of someone easy to love within your view? There's nothing wrong with the kind of multi-tasking that gives your eyes a break while creating a centering moment for yourself.
Soothe your eyes, soothe yourself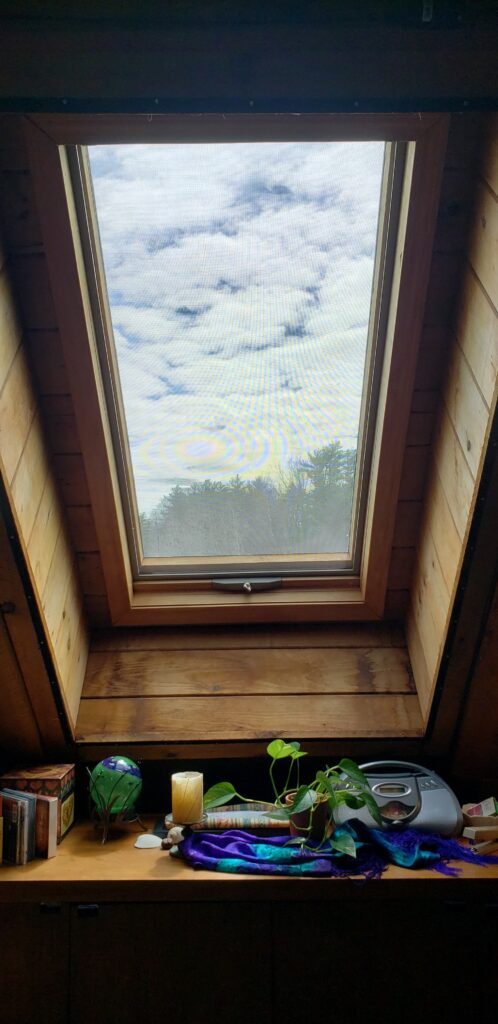 Try the 20-20-20 exercise for a few days and see how you feel. Initially it might help to set a reminder. Once the practice becomes a habit, you won't need the reminders. I've been doing eye and stress breaks for a while, and most days I don't need the reminders. I find them so helpful that I'm careful to set up my office so I can easily look beyond my screen to gaze out a window. Mostly I see clouds, but occasionally I'm rewarded by a hawk flying by the skylight. Sweet!
What I've offered for you today regarding eye strain is a simple prevention tool. If you are having difficulties with your eyes, get professional help. The American Optometric Association offers a blog titled, Computer vision syndrome. It details causes, risk factors, symptoms, diagnosis, treatment, and prevention, including some helpful diagrams about how to ergonomically set up your screen relative to your seat.
Take good care of yourself!
In peace, Gale
Related blogs:
Flowers in the Winter | TLC, The Lyman Center for Caregivers
The Soothing Power of Beautiful | TLC, The Lyman Center for Caregivers
Photo credits: featured image by Godaddy; oil painting by Camille Pissarro from the Metropolitan Museum open source photo collection