Stress Solutions
100+ Tips for Nurses
A free report for nurses
Stop Covid 19 Stress from Stealing your Energy!
Feel energized instead of exhausted!
Release stress and restore your energy in just a few moments
with stress management tips for work and beyond
for nurses and by nurses
Here's what you'll find in this report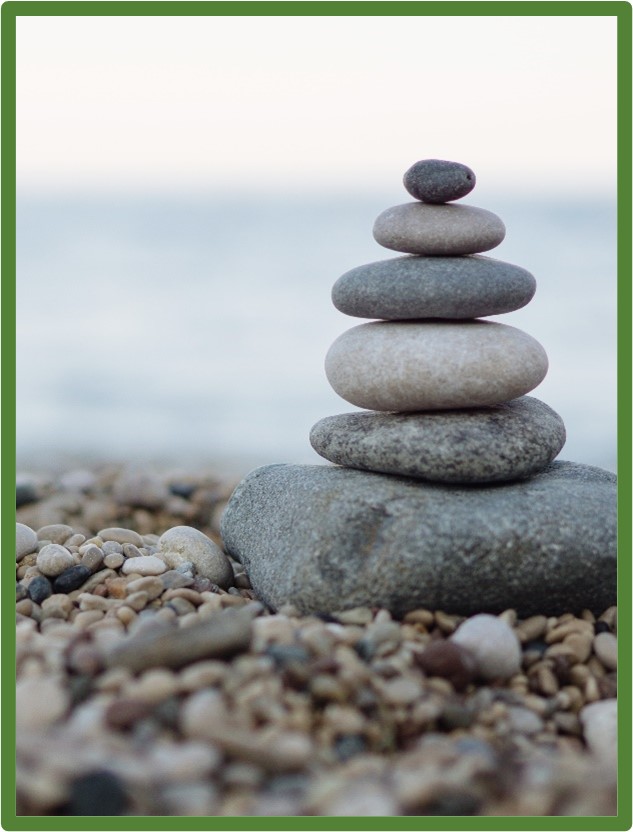 Over 100 stress management interventions you can choose from, for work and beyond work
Inspiration from nurses working in a variety of settings across the country
Suggestions nurse leaders can use to support their staff and colleagues
Healthy habits to increase resiliency
Links to additional information so you can go deeper if you like
The secret to finding time for stress management
A comprehensive bibliography
---
---
When stress management isn't working
You know when your nurse manager leads a relaxation exercise, but your mind can't stop thinking about your to-do list? Well, the truth is that there is no one stress reducer that works for everyone in every situation. Yet it is essential to use a stress management practice that works for you.
In Stress Solutions: 100+ Tips for Nurses you'll find dozens of inspiring ideas to cope with stress. From all these options, choose effective and efficient stress management interventions that suit you ideally. Select the ones that resonate with you. You'll know what's best for you!
Nurses know what's best for nurses
Nurses were venerated by popular culture in 2020, and experts from all disciplines rushed to offer free support services. But at the end of the day, nurses know what's best for nurses. To some extent, we have our own culture, our own language, and our own philosophy. I have seen this many times – put six nurses who never met in a room together, and shortly after, they have bonded and probably solved many of the world's problems!
Nurse author Gale Lyman RN, BSN, HNB-BC compiled this report by gathering stress management interventions from her RN colleagues, clients and students, as well as contemporary articles by nurses or quoting nurses.
Ideas for Nurse Leaders
I often hear from nurse leaders seeking ways to support their staff with effective stress management. I am so touched by their compassionate concern, and respect them for taking the time, often their personal time, to find stress management interventions, resources, and support services for their team, their facility, or their healthcare system. You'll find what you are seeking in Stress Solutions: 100+ Tips for Nurses.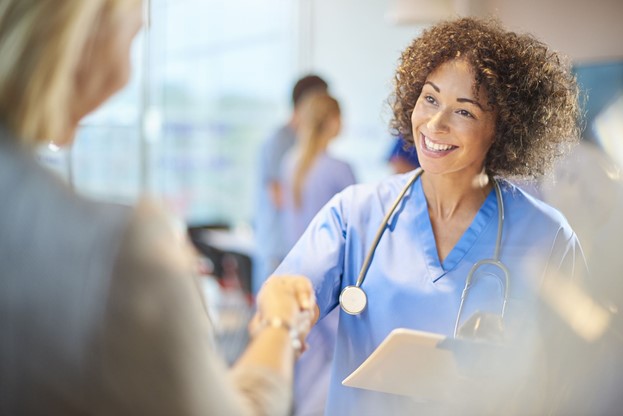 Step One: click on the button above, "Request your free report now!"
Step Two: After you have requested your free report, the links below will be unlocked.
Step Three:
Now that you have many stress interventions from which to choose, you need to find time to use them. No worries – I have a course for that!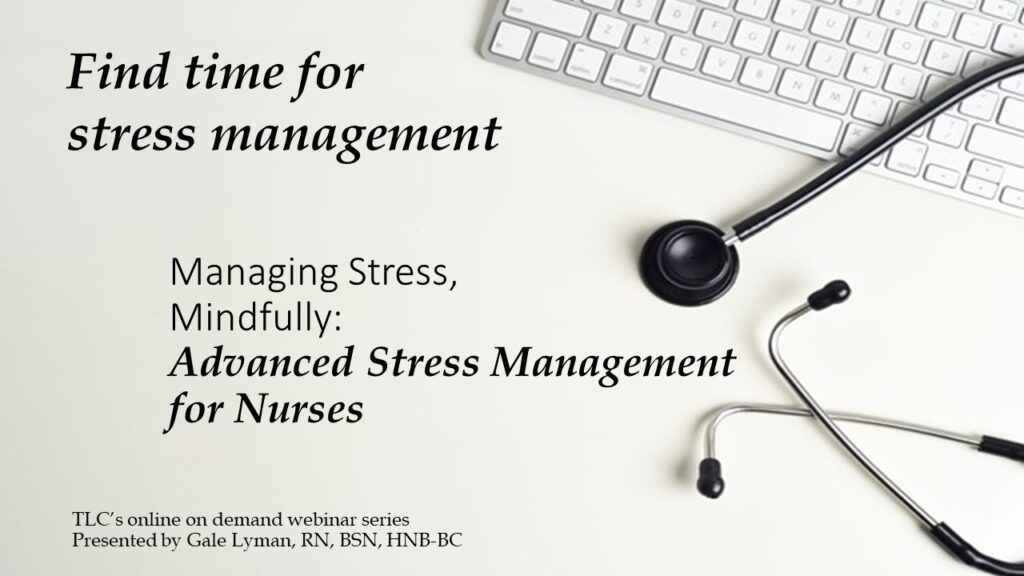 Here's the secret to restoring your energy:
Use timely, frequent, mindful and meaningful stress management interventions ideally matched to the situation you find yourself in. That takes assessment, planning, and then evaluating what works.
Here's the secret to finding time:
With your busy life, you have assess, plan, and do stress management quickly, just as you do when you are caring for your patients. You'll learn how in Managing Stress, Mindfully, from a nurse who knows what's realistic.
The vital skills you need are:
(1) How to find time, (2) How to expertly choose the right stress intervention, and (3) How to apply stress management interventions to get the maximum outcome
Managing Stress, Mindfully will give you these skills, and lots of stress management interventions too!
HOW?
Managing stress, Mindfully reveals the 5 secrets of exceptional stress management, and shows you how to implement them. Each of these secrets will advance your ability to expertly find time, choose and use stress solutions with maximum outcomes.
Links to your free downloads:
About Gale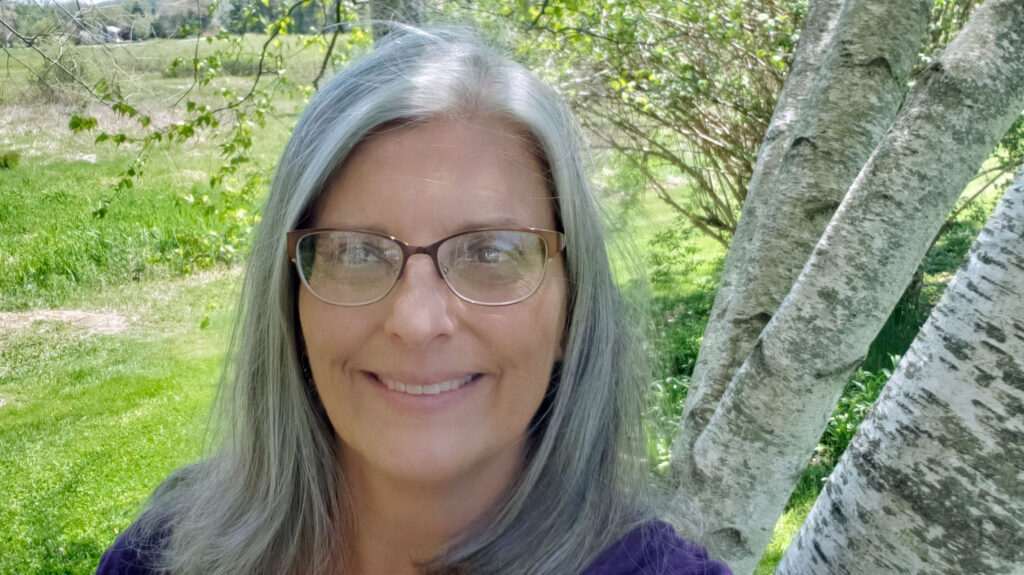 Gale Lyman, RN, BSN, HNB-BC is a board certified holistic nurse, active with the American Holistic Nurses Association, and a member of many nursing and caregiver organizations. In 2000 she founded TLC (The Lyman Center) which evolved into an online source of caregiving wisdom, creative solutions, and stress relief tools. Prior to TLC, Gale started and managed the C.A.R.E. health and wellness program serving 8000 employees of a national case management company, the vast majority of who were nurses and physicians. A 2005 grad of the Integrated Healing Arts Program, she continues to serve BirchTree as a faculty advisor for holistic nurses.   Gale is a passionate supporter of caregivers and seeks to be an inspiration for the well-being and transpersonal relationships that are possible when a caregiver is centered and relaxed. Learn more and find lots of stress solutions at www.GaleLyman.com.
"The demands of nursing are great on your body, mind, and spirit. If you feel like your work takes a lot out of you, no wonder! Practicing effective stress management can make the difference between feeling exhausted and energized!" – Gale Lyman, RN, BSN, HNB-BC
Terms of Use Agreement
TLC, The Lyman Center and Gale Lyman provide general and educational information about health and wellness. Content, services, or products offered by Gale Lyman and The Lyman Center (TLC) do not provide medical advice, diagnosis, treatment or services to anyone. Always seek the advice of your physician or other qualified health provider about wellness, health and medical problems. If you have questions, visit the full Terms of Use Agreement at Lymancenter.com. If you accept these terms, continue on.
Our Privacy Policy
Your privacy is important to us. We will not disclose your personal information except as described in this Privacy Policy or as may be required by law or to protect TLC, The Lyman Center's rights or property. Your email address is used to send you the materials, courses, products, and downloads you request, to send you newsletters, and occasionally to contact you directly. If you no longer want to receive the newsletters simply unsubscribe by checking the unsubscribe links.
The Lyman Center's websites, social media and blogs are public, and any comments or content you post are public. Consider carefully how much information you wish to share!
Copyright 2020 by Gale Lyman and The Lyman Center. All rights reserved.
Free!
sale ends December 31, 2028